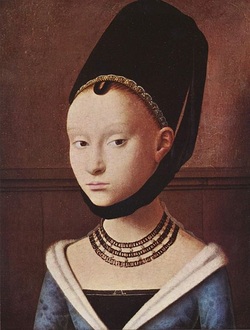 One of my favorite quotes by John Berger comes from his 2005 book, Berger on Drawing: "To draw is to look...A drawing of a tree shows, not a tree, but a tree-being-looked-at." Not replicating nature but reinterpreting it, reimagining it. Berger reminds us that while the familiar is confirming, it is the unexpected that proves we are alive. The author challenges us to not merely look, but to see. My drawing students hear me repeat this, almost ad nauseum: the more you look, the more you see.

What I appreciate about Berger is how he shares what the world looks like through his eyes, filtered through his inquisitive mind. This collection of essays, originally published between 1991 and 2000, now comprise the 2001 publication The Shape of a Pocket. I can chew on one sentence in The Shape of a Pocket for longer than usual, like the hearty crust of a bread which finally yields its delectable flavor. The Shape of a Pocket is a multi-course meal where the taste and smell of the musty earth, from which the harvest was plucked, remain fresh and pungent.

Why this book? An art group in which I participate convenes next for refreshment, camaraderie, and the sharing of a favorite book. While this is my book of choice, The Shape of a Pocket is not necessarily my favorite. It does, however, quietly impact - using art both as metaphor and vehicle for exploration of ideas, philosophy, and life. "Maybe it's time to ask a naive question: what does all painting from the Palaeolithic period until our century have in common?" Berger replies to his own query: "Every painted image announces: I have seen this... Non-figurative art is no exception. A late canvas by Rothko represents an illumination or a coloured glow which derived from the Painter's experience of the visible." (p 14)

The "visible" to which Berger refers might actually be one of those rare glimpses "between two frames." To illustrate, the author muses in chapter one on the intersections of "other visible orders with our own." He references the speed of cinema film at 25 frames per second, comparing this with the cinematic speed of the human brain: "God knows how many per second flicker past in our daily perception. But it is as if, at the brief moments I'm talking about, suddenly and disconcertingly we see between two frames. We come upon a part of the visible which wasn't destined for us. Perhaps it was destined for night-birds, reindeer, ferrets, eels, whales..." (p 5) I love it when a writer condenses a concept to the level of ferrets and eels!

The more I look, the more I see. But in our contemporary, frantically paced culture, it is more difficult to look - at least for me - due to an excess of images. Berger concurs and adds a lament: "Today images abound everywhere. Never has so much been depicted and watched. We have glimpses at any moment of what things look like on the other side of the planet, or the other side of the moon. Appearances registered, and transmitted with lightning speed. Yet with this, something has innocently changed." (p 11)

Yes, a multitude of images to draw, paint, photograph, sculpt, and Photoshop. But how many of these stir us? "When a painting is lifeless it is the result of the painter not having the nerve to get close enough for a collaboration to start. He stays at a copying distance," states Berger. "Every authentic painting demonstrates a collaboration." (p 16) Cited as just one example of collaboration is a portrait by the 15th-century painter Petrus Christus, "Porträt eines junges Mädchen." Christus reveals his model's maturity as she stoically poses, and also reveals - by capturing her probing pubescent eyes - that it is essentially the painter who is being watched and considered. Or as Berger explains, the painter and the painted are both "...participating in being seen." I find this book delightfully exhausting, in part because I want to go online to discover or rediscover all of the artworks he references (a lot).

Each essay is a course in the meal, like chapter 3, Studio Talk. I enjoy learning about the spark that ignites Berger's imagination; to follow as he weaves his thread through thought. For example, in Miquel Barcelo's studio Berger retrieves a discarded crumpled scrap of paper with two words: face and place. These two words launch a discourse: "Whatever the painter is looking for, he's looking for its face...He's looking for its return gaze and he's looking for its expression - a slight sign of its inner life. And this is true whether he's painting a cherry, a bicycle wheel, a blue rectangle, a carcass, a river, a bush, a hill or his own reflection in a mirror." (p 27-28) The face of a bicycle wheel? Berger's prose verges on poetry in a delightfully profound manner. "The painter is continually trying to discover, to stumble upon, the place which will contain and surround his present act of painting... When a place is found it is found somewhere on the frontier between nature and art. It is like a hollow in the sand within which the frontier has been wiped out. The place of the painting begins in this hollow." (p 29) Berger concludes, "When a painting becomes a place, there is a chance that the face of what the painter is looking for will show itself there." (p 31)

I am on page 31 of a 260 page book, the third chapter of a 24 chapter tome. My appetite is sated but there are multiple courses to come. Just one more bite, then I offer you my seat at this feast.

When you walk into my beginning drawing class as a new student, I ask you to trace one of your hands onto a sheet of paper mounted on the wall. Then I circulate a tin containing charcoal, and white and sanguine conté crayons, representative of earth's original palette: soot, chalk, ore. I show you a photograph of an Australian cave painting from thousands of years ago, multiple hand silhouettes overlapping on a cave wall. The entire exercise reinforces the human desire to make our mark. So it is no surprise to me when Berger visits the Chauvet Cave, both literally and in chapter 4 of The Shape of a Pocket. "Deep in the cave, which meant deep in the earth, there was everything: wind, water, fire, faraway places, the dead, thunder, pain, paths, animals, light, the unborn...They were there in the rock to be called to. The famous imprints of life-sized hands are there, stenciled in ochre, to touch and mark the everything-present and the ultimate frontier of the space this presence inhabits." (p 41)

And on and on Berger writes: imagining Vija Celmins inspired by Velazquez, the gaze of the encaustic Fayum portraits, the unfinished work of Degas, correspondence with Leon Kossoff as he prepares for a retrospective at the Tate, the drawings of Van Gogh, Michelangelo in the Vatican, the late self-portraiture of Rembrandt, from oval heads to The Kiss by Brancusi, the films of Antonioni, an obstinate recluse Morandi, the awkward monuments of Raymond Mason, the sentient pain of Kahlo, Gericault's paintings of asylum inmates, refinding (Berger's word) hope in Bosch's triptych, and ending with final chapters that dive into politics more than anticipated from the previous essays. As though bitters are served rather than dessert. Nonetheless, this meal, The Shape of a Pocket, is what I imagine dining once was: long, slow, circuitous, satisfying. Enjoy.