Japanese aesthetics inform my work. I fell in love with the Edo period (1600s to mid 1800s), and utilize the fan, ginkgo leaf, lily pad and butterfly as motif and metaphor.

"Remnants" series uses the butterfly wing; exhibited at Metropolitan Arts Council, Greenville, SC, January-February 2017, and in Bausch & Lomb's Geisel Gallery (with Stephen Merritt, Jonathan Merritt) in Rochester, NY, December 2015.

"Edo Influence" explores the balance of the inhale of activity and the exhale of solitude. Found and prepared papers, including suminagashi, are layered and sewn. "Edo Influence 4" received Honorable Mention in the 41st Annual Juried Exhibition, Artists Guild of Spartanburg, 2014. Also exhibited at Redeemer Presbyterian Church, Travelers Rest, SC, March-May 2017.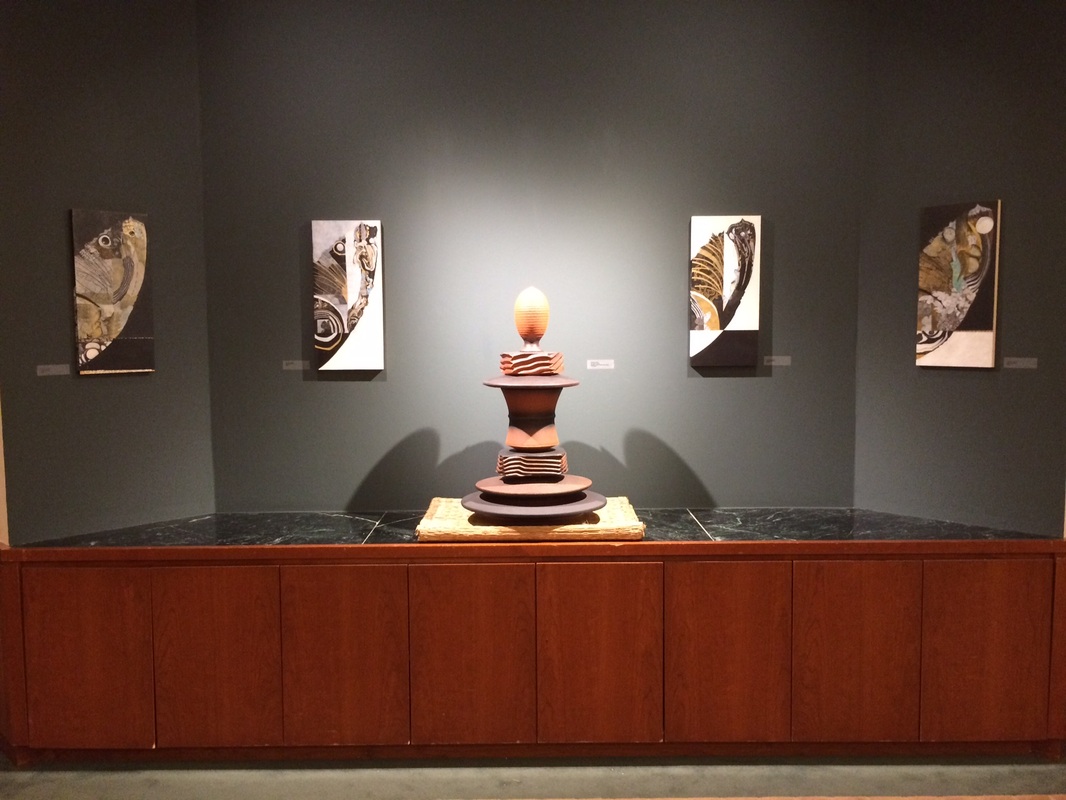 All images and text copyright 2017 Christina Laurel.