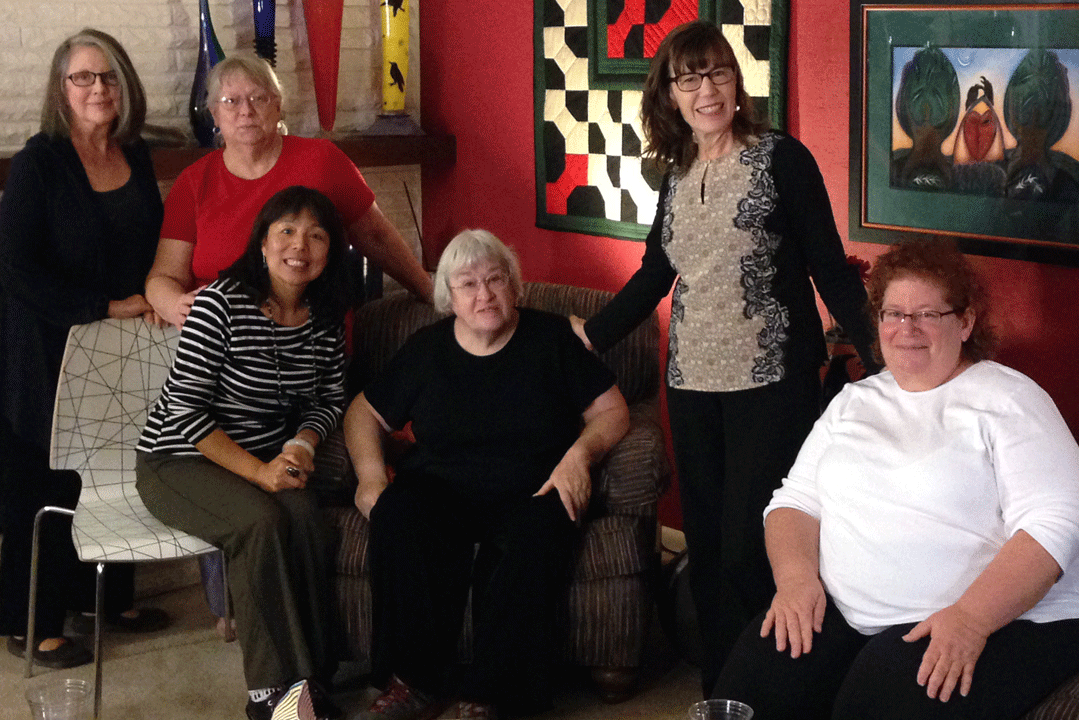 This is gratifying: cutting the 192 x 7-inch paper weaving into seven strips approximately 32 inches in length each, then reassembling the components into a more three-dimensional suspended piece. And it looks less like a snake skin, the most common response upon viewing the mottled tones; even I couldn't get past the association - one I was not purposively trying to achieve.
I am also beginning the largest installation piece of my residency, a walk-in (potentially) suspension. In the wings is the Postcards from Paducah artwork, an ongoing effort: incorporating strips of printed blog ("Postcards from Paducah") as they are written, published online, and then inserted into the drum-like armature. Yet one more armature patiently waits its turn before I install the October 24 exhibit here in Paducah. Amidst this experimentation, there is the realization that in less than 18 days I begin the process of disassembling and packing all of these creations for the return trip to Greenville, South Carolina. Yikes! Push that thought into the far corners of my mind and enjoy the moment.
Enjoying the moment is one of Paducah's fortés. Yesterday, over a dozen blocks were cordoned off for Bikes on Broadway - not a race or marathon, but simply a courtesy the town extends its citizens for the pure joy of bicycling to the river sans traffic concerns. This coming weekend, everyone is talking of donning appropriate cultural costumes for the 4th annual Maiden Alley Cinema's Oktoberfest. I have just learned of yet another annual event: Halloween on Jefferson Street, where six residential blocks are, once again, cordoned off for a massive candy giveaway. I understand that in previous years, despite tornado warnings and rain, between 3,000 to 4,000 trick-or-treaters were treated to an extravaganza. So that the homeowners don't have to take out second mortgages, friends and volunteers are recruited to donate the sweet treats, as well as distribute them. See what I mean?
Tonight I am treated to a potluck and show-and-tell at the meeting of the
Paducah Fiber Artists
group. The massive rainstorm that pummeled through the neighborhood earlier is deterring many of the regular attendees. Among the handful of animated members present - sharing stories, book recommendations, career updates, and current projects - are host and quilt artist Rose Hughes, fiber potter Lily Liu, fiber artist Freda Fairchild, curator of the National Quilt Museum Judy Schwender, and owners of Jefferson Street Studios art-quilter Helene Davis and Nerokomi beadmaker Bob Davis. Lily offers to accompany me on a visit next week to the Jefferson Street Studios. In the meantime, she is working nonstop to meet her goal of 50 handmade scarves for an Oktoberfest booth. Yes, the one this weekend.
It is quite tempting to simply walk, visit artist studios, take in a film or performance or event, watch the seagulls at the river's edge - you know, enjoy the moment - but I must maintain my focus and "visit" the Artist-in-Residence studio so graciously provided me. Sigh. I'll save some of the fun for my return to Paducah.